Bantam AA Royals Win Provincial Championship
---
---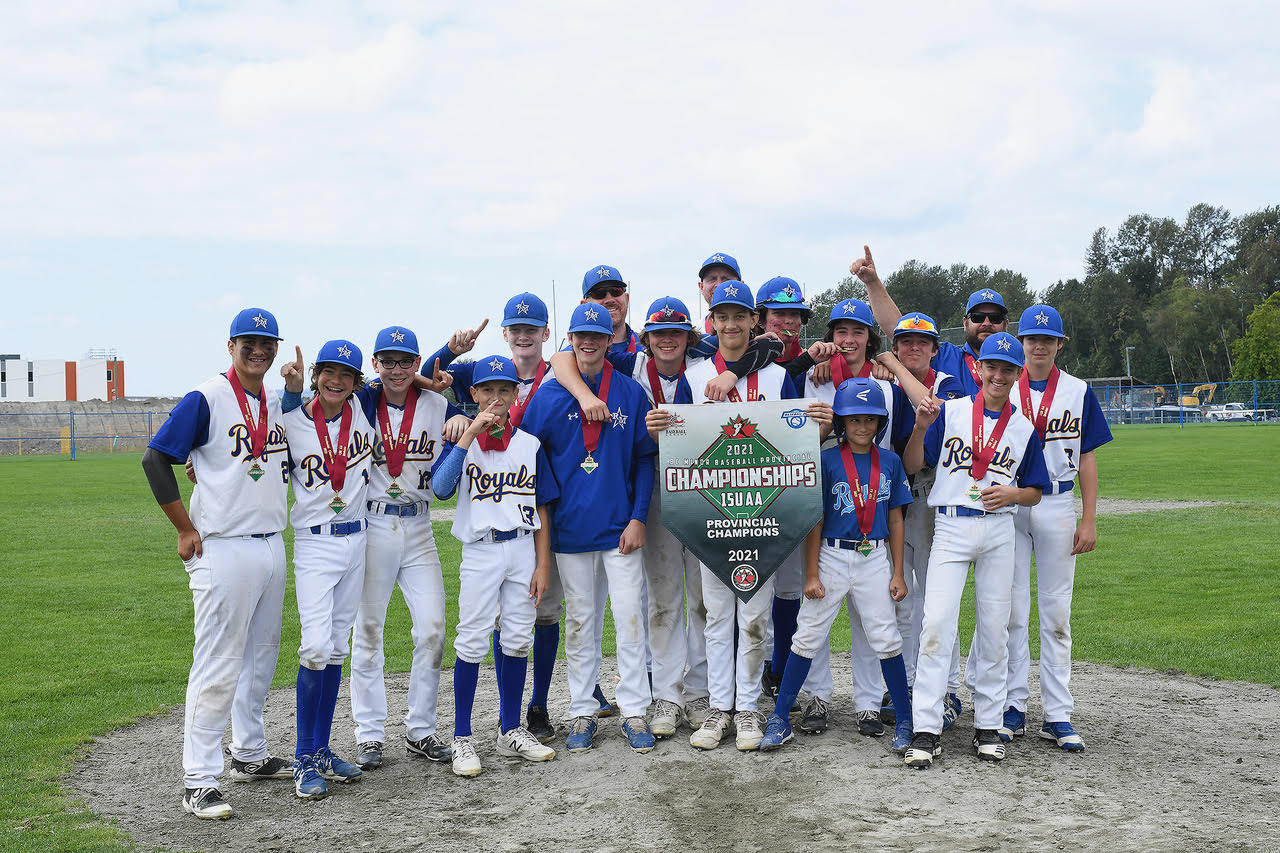 ---
Congratulations to our Bantam AA Royals for winning the Provincial Championships today at Pitt Meadows Athletic Park.
The Royals beat the Cowichen Valley Mustangs 9-4. The Mustangs were undefeated up until today. We are so proud of all the hard work that both the players and the coaching staff put into this season. Well done boys you really deserved this victory!
Starting line up: Pitcher - #16 Linden Happell, Catcher - #24 Braeden Fotheringhame, 1st Base - #5 Kaleb Therrien, 2nd Base - #9 Kobe Morwood, 3rd Base - #21 Gavin Small, Shortstop #6 Taasyn Murray, LF - #14 Miles Reed, CF - #12 Graeden Hough, RF - #4 Alex Weeks. Supporting Players: #3 Jake Clarke, #8 Austin Gibson, #13 Jaxon Godin, #23 Ethan O'Farrell. Coaching Staff: HC Scott Hough, AC Ryan Carpenter and Steve Clarke.
Thank you to all the parents who stepped up to host this tournament at the last minute. Thank you to the City of Pitt Meadows for prepping the fields at the 11th hour. Thank you to our umpires for enduring yet another tournament. Thank you to our Royals Families for all your support in cheering on our team today. Let's GO ROYALS!